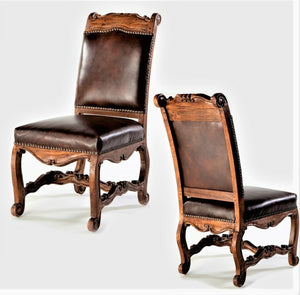 IN STOCK at our Plaza Colonial Showroom!
Dimensions:
21" x 22" x 45"
**Please call our showroom at 520-825-2297 for shipping costs
All Jason Scott pieces are "hand-made" and "hand-carved." Supply is limited. If this piece is not currently in stock, please allow at least 40 weeks for production and delivery. Feel free to call us with any questions that you may have.